Home care, Macon GA based agencies are in the business of helping aging seniors stay safely in the comfort and familiarity of their homes with as much independence as possible. Angels at Home is no exception. We assist our clients with bathing, dressing, using the rest room, mobility, light housekeeping, meal preparation, errands, medication reminders, etc. All of our home care aides are required to be licensed by the State of Georgia; to carry liability insurance; to pay our home care professionals' payroll taxes; to be sure our home care experts have TB tests, criminal background checks, and training in CPR and First Aid.

So what makes Angels at Home different? It is why we do what we do. My own parents have Alzheimer's and Parkinson's diseases, and they are my most important "clients." However, I believe that you and your family should receive exactly the same level of excellence in care as my parents do. We at Angels at Home are passionate about coming alongside our clients and their families and doing whatever we can to help during a season of life that I have found to be emotional, exhausting, challenging, but ultimately very rewarding!

How do we go about providing the same exceptional home care which our family members deserve to our clients? By hiring and training the best home care aides we can find. We review every applicant as if we were hiring them to go to my parents' house. I will not hire someone to work for you if I wouldn't welcome them to work for my parents. It's that simple. Then Angels at Home uses two training processes that are unique in Macon GA:

We have an on-site training room set up just like a client's bedroom, complete with frequently used medical equipment and a life-sized hospital training mannequin, so our home care givers can practice keeping their skills sharp, and their LPN supervisor checks their skills regularly.

We provide in-depth dementia care training to our home care professionals through a 20-hour in-class and hands-on course in cooperation with Alzbetter, an expert in the industry. Many of our home care workers have become certified as Dementia Care Specialists, and we offer these highly trained home care dementia experts to you at no additional cost.
Our ultimate purpose at Angels at Home is to "Improve Every Life We Touch." Not only our clients and their families, but also our employees and their families, as well as our community in Macon GA and everyone with whom we come in contact. Whether we ever provide services for your family or not, we would be honored to answer any questions you may have and work with you on solutions that could make your life easier. Please feel free to call any time! (478-746-1011) Or email us at hello@angelsathome.org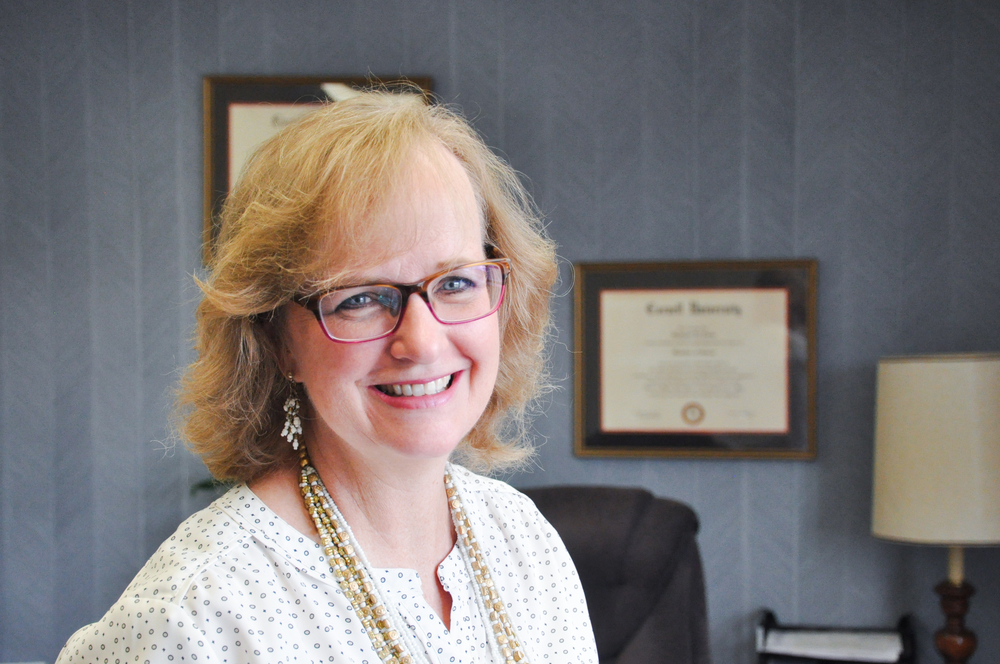 Our in-office staff works to make sure our clients are connected with the very best caregivers who serve in the homes of our clients every day.
One of the best things about employment at Angels at Home is working with our team of schedulers and office staff. Each one of us respects our caregivers as people and values the work they do. We all enjoy getting to know our caregivers and spending time with them. They are always welcome to drop by the office.
"Improving every life we touch" means our caregivers, too! We want them to LOVE their jobs and to stay with our team for years.
Our caregivers tell us that helping their clients is rewarding for them, but we understand that it's still hard work! We are thankful for every member of our team, and we try to find as many ways as we can to let them know how very much we appreciate them. Here's a partial list of ways we say "thank you!"
above average pay for our industry in this area
weekly paychecks
paid training
free CPR and First Aid classes every 2 years
reimbursement for annual TB test
Employee of the Month awards
celebrations of employees' work anniversaries
Annual Christmas party (includes food, gifts, and prizes)
What Our Home Care Aides Have to Say:
Are you interested in becoming part of the angels at home family?
If you are hard-working, reliable, honest, and passionate about helping people, we would love to have you as part of our family
Learn More About Our Services: